Google's most recent product goo.gl url shortener released few weeks ago for public use. People love to use google services including me. Previously I have used bit.ly and its great service because its user interface is great and provides details of how many users click the url and provides dashboard for members. But now Goo.gl is providing same functions.
So I have decided to try out goo.gl instead of bit.ly when shortening my urls for publishing on twitter.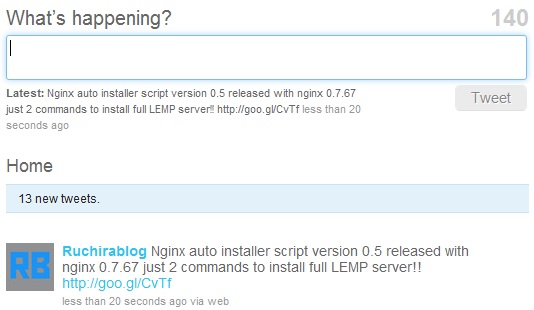 I have posted it less than 5 minutes ago writing this blog post. And I have created that goo.gl short url less than 1 minute ago posting it on twitter.
But when I viewing my goog.gl dashboard it shows url was created 22hours ago.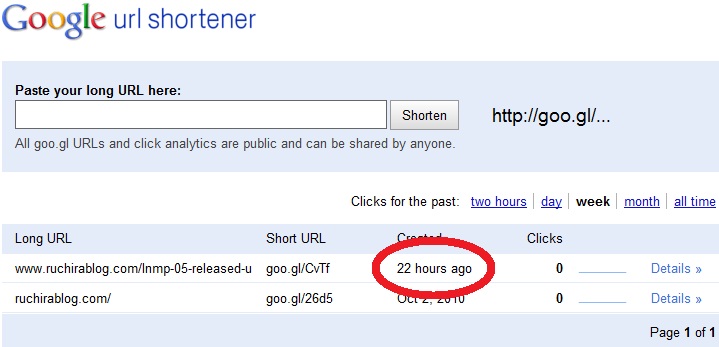 So there is huge time difference.
PS- I decided to try shortening another url to see that if same thing happen for that or not. Funny thing is I saw the time error was corrected now and it shows my url shortened 17 minutes ago!

It looks like Google is having a crazy problem may be goo.gl shows "Hours" instead of "Seconds"
I'm Ruchira Sahan and all posts on this blog are completely my thoughts and writings. I love DIY and Technology. So feel free to contact me for anything about this blog and don't forget to add a comment if this blog helped you! Thanks
Ruchira
Last 5 posts by Ruchira