Ubuntu 10.10 Maverick Meerkat was released few days ago and yes I have upgraded my Lucid Lynx to Meerkat 2 days ago so now this blog runs on Ubuntu 10.10 Maverick meerkat and I have dropped centos on all of my servers because ubuntu is great and stable.
So the news is now Ubuntu team is giving out free trial of Ubuntu 10 cloud on Amazon EC2 instance for 1 hour. Its great if you want to try out Ubuntu 10 and amazon EC2 cloud instance how ever you don't get the abilities to scale up your cloud and amazon ec2 control panel access. You will get EC2 instance with 1.7GB of ram for 1 hour to try our things on EC2 cloud.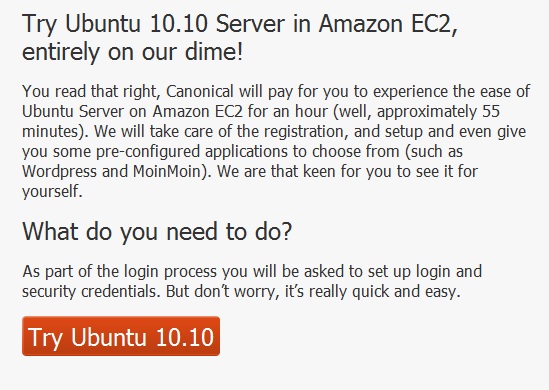 Click here to signing up for free instance
You will have to sign in for ubuntu account or you can create a account for free after signing in you can request EC2 instance and you can try installing wordpress automatically on the cloud when ordering-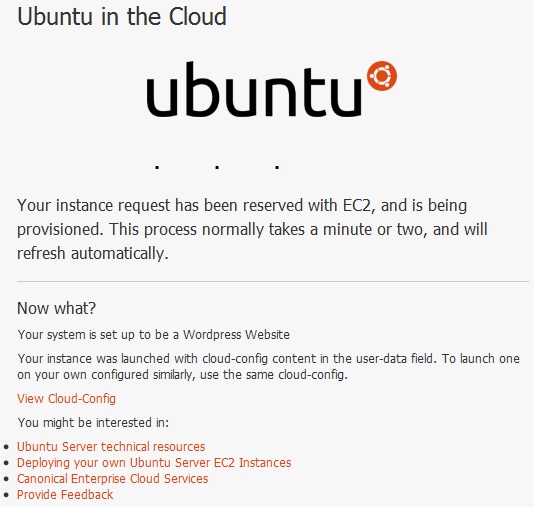 After requesting your EC2 will be built and it will take up about 5 minutes to complete-
Then you can SSH in to your amazon EC2 instance and start exploring the EC2 for a hour!
I'm Ruchira Sahan and all posts on this blog are completely my thoughts and writings. I love DIY and Technology. So feel free to contact me for anything about this blog and don't forget to add a comment if this blog helped you! Thanks
Ruchira
Last 5 posts by Ruchira